Book Maxi Cab For Weddings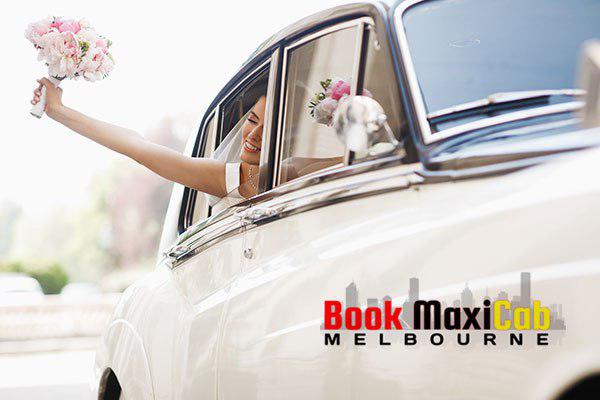 Melbourne Maxi Cabs are a great solution for a group transfer to Weddings.
We offer a range of packages for Wedding car and you have a wide choice of maxi cabs to book from.
We can provide a variety of colours in Maxi vans (like White, Yellow) with a decorated bridal trimmings.
For Availability it is a must to pre-book and pre-pay online.
Services can be offered anywhere in Victoria.
Wedding Maxi Cab
To transport your esteemed guests at a lower price compared to private hire cars it is always recommended to have a Maxi Cab.
Our fleet have White, Black or Yellow colours to choose from. There is a distinct reason why you should be opting for a Maxi Cab for weddings.
Extra Luggage room
Can carry up to 11 passengers
Pre-book and Pre-pay (Online Payments) Subject to Availability service and peace of mind
Maxi Cab/Taxi Cab for Weddings are suitably decorated with ribbons and flowers.
Not just limited to what's listed above. For more details please get in touch with our team on +61 456108581