Once we are out of the COVID-19 Lockdown most of us will definitely want to have an outing. Here are the lists of the ten best places in Melbourne to be visited.
We at Book maxi cab are ready to host you and take you around to have some quality time outside of your houses.
1. Melbourne Aquarium:
Location: It is located in the Southern part of the Melbourne CBD at the corner of King Street and Flinders street
Please visit: Melbourne aquarium
Attractions: Sharks, Turtles, Mega Croc, Rainforest Creatures, Ray Fish, Star Fish, Sea Fish, Seahorse and Cuttlefish, Penguins etc.
Also, know as Sea Life Melbourne. A superb place to be with the whole family. It is also a place to host an event as well such as Kids birthday parties, Corporate & Private Events.
You can explore the Mermaid Quest, Ocean Invaders, Animal Feed and Talk.
There is a choice of tickets you can opt for depending on your stay at Melbourne like for example see it all in one day or Flexible entry (arrive anytime in 12months).
If you are conservatism and would like to contribute then Sealife Melbourne is the place to be at. As they are involved in Breeding, Rescue and Protection programs.
Not only families it is a place where schools can plan their outing as well. An aquarium expert at sea life will be with your group to guide you through.
Also Read:
2. Eureka Tower:
Location: It is located at the Southbank precinct of Melbourne.
Please visit: Eureka skydeck
Attraction: Skydeck Experience, EDGE, VR Plank Experience, Souvenir shop
Its fun for kids with various educational activities lined up once you are in and Kiosk for adults offering a variety of drinks Snacks and Ice creams.
At the 88th floor of the building, there is an area called Observation deck considered to be the highest vantage point in Southern Hemisphere.
There are binoculars' fitted at all the windows which are strong enough for anyone to pinpoint any building from the top. Apart from this, there is an area called EDGE which is a glass cube that moves out of the building and it is a thrilling experience.
Eureka towers provide School tours as well each with a different learning focus. An experienced educator will be there with the school group to help with the learning needs.
It is one of the tallest structure in the southern hemisphere measuring up to 297.3m. The building was officially opened in October 2006.
It is currently the third tallest building in Australia behind Q1 in Queensland and Australia 108.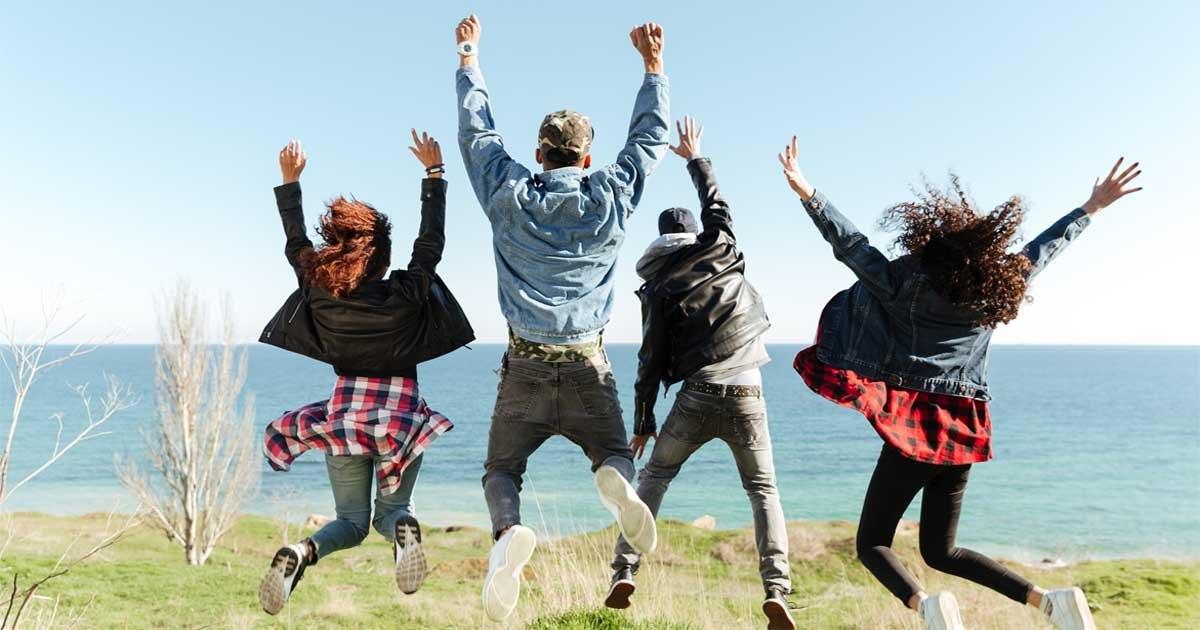 3. Melbourne Sports Precinct
Location: Melbourne's sporting precinct is located in the southeastern part of the city between on Olympic Boulevard between Punt Road and Batman Ave.
Attractions: Rod Laver Arena, AAMI Park, Melbourne Park, Margaret Court Arena, Melbourne Cricket Ground(MG) Rod Laver arena & Melbourne Park is the place where Australian Open takes place. It is the first Grandslam of tennis in a Calender. Apart from hosting tennis and other sports it also hosts rock and music concerts.
AAMI Park host most of the NRL Matches Melbourne Cricket Ground is the most famous and one the largest in terms of seating capacity. Most of the Australian rule football matches are held here. It is especially famous for Footy Finals and big cricket games.
4. Zoo's
Location: Parkville, Werribee Open Range Zoo, Healesville Sanctuary
Please visit: zoo.org.au
Melbourne has a varied range of Zoo around Victoria. One located very close to the city is Melbourne Zoo. You can enjoy the range of animals from Lions, Tigers, Hippos, Chimps, Gorillas Kangaroo etc
Werribee Open Range Zoo is an African style adventure in Melbourne. Enjoy a variety of wild animals like Cheeta, Pride of Lions, and Monkeys at play. There is a safari tour that goes around every 5min where you can enjoy Zebras, Antelopes, Giraffes, hippos enjoying their walk and food. You have an option of overnight safari stay with wine and dine.
Healesville Sanctuary: If you want to enjoy Australian Habitats in their natural environment then this is the place. Located at beautiful Yarra valley surrounded by mountains.
Enjoy firsthand exotic Australian animals like koalas, kangaroos, wombats, emus, dingoes, birds of prey and platypus, Wedgetail Eagle which you have seen on National Geographic or Discovery Channel all life.
5. Melbourne Arts & Entertainment Center
Location: On the banks of Yarra River
Please Visit: Arts Centre Melbourne
If you are art and music fan then this place is a must-visit. Its Melbourne's leading venue for Arts, Music, and Dance for over 30 years.
It consists of 3 separate theatres - The State Theatre, Hammer Hall and Sidney Myer Music bowl (An open-air theatre).
The performance art collection is the largest performing art collection relating to circus, Dance, Music and Opera.
6. Beaches near Melbourne
St. Kilda Beach
Brighton Beach
Port Melbourne Beach
Waterfront Place
7. Melbourne Museum's
Melbourne is blessed with three museums. Namely Melbourne Museum, Science Works Museum, and, Immigration Museum.
Please Visit: Melbourne Museum
Location: Carlton Gardens, Carlton
Largest in the southern hemisphere operated by Museums Victoria. It is ranked consistently as the most popular Museum of Australia. It houses one of the world biggest IMAX screens featuring movies and documentaries in 3D format.
Science Works Museum
Location: Brook stree, Spotswood
Opened in 1992 with a vision to engage young minds with science. There are several sections wherein visitors are allowed to explore and experiment their way.
It challenged the curious minds of all ages. you can experience Gigantic machines, Lightening theatre and Melbourne Planetarium.
Immigration museum
Location: Flinders Street, Melbourne
Explore Australian history and culture and learn about people who migrated to Melbourne and know why they left their homes and how they made their way to Melbourne and how they contributed In the growth of this beautiful City.
8. Star Observatory Wheel
Location: Docklands
Please visit: Melbourne Star
It's a giant Ferris wheel with a height of 120mts with Seven Spokes inspired by the London Eye. It's a place to experience Melbourne in a whole new way. Usually very busy to its advisable to book in advance and save your precious time
This giant wheel takes about 30min to complete one full cycle. The pods are fully air-conditioned and spacious enough for a family to ride in.
9. Queen Victoria Market
Location: Queen St, Melbourne
Please visit: Queen Victoria Market
It's a major landmark in Melbourne which was established in the year 1878 and it is one of the biggest open-air markets in the southern hemisphere. If you are looking for some fresh produce, meat, seafood, and food from different parts of the world all under one roof then this is the place to be.
It is also home to Night market once a week on every Wednesday. Various cultural, heritage, and food tours are conducted on a regular basis. It also provides venue space for a range of indoor and outdoor. Open 5 days a week from.
10. Royal Botanical Gardens Victoria
Location: Birdwood Ave, South Yarra
Attractions: Aboriginal Heritage walk, Guided walk
Established in the year 1846 on the southern end of Yarra river. It's a place to discover rare and beautiful plants and flowers with beautiful city views. It's absolutely magical and worth every minute spent. Besides thousands of plants and flower species, it also has some beautiful fountains. For a beautiful experience and a place to learn this garden is a must-visit.
Our Maxi Cab and Taxi Cab service can contribute greatly to your comfortable journey to all these fantastic and exciting places.
Just visit our page at Book Maxi Cab Melbourne
For a simple form to be filled and someone will be in contact with you in no time.