Life as a Melbourne Taxi Drive
Posted On: Sep 30,2020
Taxi driving is one of the easiest and at the same time dangerous jobs in the world. Running after jobs from one end to another. Like anywhere in world taxi in Melbourne depends on total strangers to make money and carrying cash most of the time. Won't take much for the things to turn around when you are not gauging the situation.
There have been several instances where thieves and druggies tried robbing taxi drivers. Such instances can happen anytime whether customer on-board or while picking up. Book Maxi Cab provide services round the year including busy periods like AFL Finals, Melbourne Cup, Caulfield Cup, Australian Grand Slam etc.
Whether you are driving a maxi cab taxi or a silver taxi you should always assess the situation and be alert and attentive. The more you are experienced as a taxi driver the more you will be knowledgeable in assessing the situation.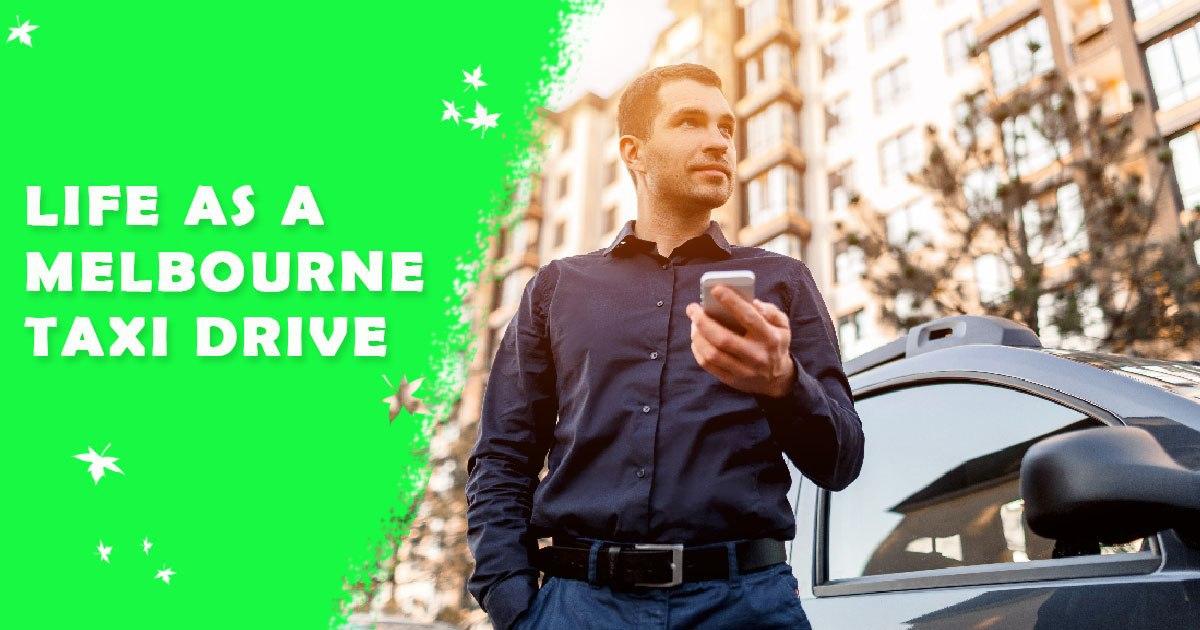 Safety Tips for Drivers:
Taxi drivers are no less than to an essential worker who provides service round the clock and anywhere around Melbourne, few crooks cannot bend them or break them in performing their duty. Here are a few tips to safeguard yourself in an untoward situation:
Be Alert & Aware: Be mindful when you parking your cab while on a break. Always make sure that the cab is locked
Necessary Supplies: Make sure especially for night shift your vehicle has a torch, First-aid Kit, Mobile phone, Spare Key and your tyres have proper pressure.
Be careful with your money and valuables: Never flash cash or expensive items thus stop extending an invitation to the thieves. Always carry cash in two or more different pockets and when returning change for a big note use one of the pockets. This way you will be able to hide most of the cash.
Assess your customer and associated risk: A seasoned taxi cab driver will be able to judge a customer based on his appearance and conditions thus avoid getting into un-invited trouble. Always try to read their body language and gauge if they can be a danger.
Make Eye contact: A direct eye contact and a raised voice of greeting can drive away potential thieves or troublemaker. This will make them think twice before they do any nasty stuff.
How to respond in Emergency: Be well aware of the emergency procedures in your maxi cab. Learn and get used on how to use them like M12 or M13.
Keep your windows up: Especially on weekends and on busy nights make sure your doors locked and windows are up. Roll down just a little bit wherein you are able to talk. Never roll down the whole of a window thus allowing them to throw stuff on you.
Lock your doors: When approaching the pickup to make sure your doors are locked and windows up. Only upon seeing the customer and making sure that he is not a trouble maker you can unlock and invite him inside.
Be clear with the destination: Most trouble makers won't tell you where they will be ending up. Usual orders will keep going I let you know. In this case, pullover as soon as you can in a populated place and find out where is he/she going and are they able to pay for it.
Place customer in your View: Make sure when the customer gets into the cab, he sits within the sight of you. Don't let him sit exactly back of you thus totally unaware of what's going on.
Don't Resist Robbers: In case you are caught in a situation where it is imminent that you will be robbed. Hand over whatever you have and try to save yourself. Life is more important than anything you have.
Stay COVID Safe: During these tough times of COVID-19, its always recommended to make sure not to invite passenger on the front seat as it will not fulfil social distancing norm. So that's why always make them sit in the back seat opposite to driver seat. Always put the mask on and request your customers to do the same.
Safety Tips to Customer:
Note down Cab number: As soon as you get into the cab make sure you note down cab number, which company the cab is from and your driver's certificate number which by law should be displayed on the dashboard.
Make sure you know your way: Do your homework before you get into the cab. If you are travelling to a new place always make sure you know how to get there. You should not be lost with the driver when you start the trip.
Metered Fare Taxi: Make sure the driver is putting up the meter after you get into the cab. The meter should not be running while you have not started the trip.
Fixed Fares: We at Book Maxi cab always insist to go with fixed fares which he hassle-free for both parties. We do accept payment on the card, cash or over the phone. To find how it works please visit Fixed Fares Maxi Van Melbourne
Baby Seat Taxi: If you have kids travelling with you please make sure to request the driver to put the child lock ON or if you need a baby seat please inform book maxi cab well before so that it can be organised and provided for your safe ride. To find more on please visit Baby seat taxi Melbourne
Wheelchair Taxi Cabs: as per Victorian Taxi law if the wheelchair person is carrying Multi-purpose Taxi card for Wheelchair the driver should not put the meter ON while loading the wheelchair. To find out more about wheelchair taxi please visit wheelchair taxi Melbourne
Moving stuff: If you require maxi cab for moving the stuff please make sure you inform us and be clear on it as the fares are different for moving and not all maxi vans do moving jobs. For details please visit Maxi van for moving
Hold on with the Receipt: Whether you pay by card or cash always insist on receipt to make sure that you are charged properly and in case if you forgot any valuable thing it will act as a quick first step to start your search
COVID SAFE: All our maxi cabs and luxury sedans are well maintained and looked after. Thorough Cleaning is carried out every day to make sure we are COVID-19 safe. To find how we maintain our fleet infection-free please visit COVID SAFE MAXI CAB MELBOURNE.
Taxi to Airport: When you book a maxi cab to Melbourne airport always make sure you do it in advance and after booking, you get a text SMS on your phone. Please go through it and reply back if all details are correct.
Emergency: In an emergency or life-threatening situation please call 000 for immediate help.
For more such number please visit Emergency Details
For complaints or suggestion please visit Commercial Passenger Vehicle Victoria