At Book Maxi Cab Melbourne,we take safety and cleanliness very seriously. Especially when we are working in the middle of a Global pandemic. It is very Important that Taxi's has be cleansed and sanitised on a very regular basis. First of all, it attracts more customers and secondly in such times it is highly likely that even a small negligence can result in virus transmission not only to the Taxi driver but to the other passengers travelling in it.
We are committed to the safety of drivers and Passengers. So, the question is how should I clean my Maxi Cab and Taxi Cab so that it doesn't become the source of infection. How often should we clean it? What products to use? Should the Gloves & Masks be used at all times?
The most important parts to be cleaned are High touch surfaces. What are High touch surfaces? The parts which are touch most likely by the passengers like

Hand Rails
Door handles including external and internal
Seats, seat belts, seat belt clips
Window controls
Payment terminal especially the pin pads and
The boot Lid
The Wheelchair ramp control buttons in wheelchair taxi.
High touch surfaces which are touched by driver like
Steering Wheel
Centre Console
Driver Door Knob
These are the surfaces which should be cleansed after every shift.
It's important that the taxi should be cleaned after every trip but if its busy and time don't permit than at the end of each shift, it's a must. If you come around a passenger who seems to be unwell and coughing then it better to be do the taxi cleaning soon after dropping them.
There are many cleaning products available in the market but the simplest in all is alcohol-based cleaning wipes. Alcohol not only kills bacteria but Virus as well. In case if wipes are not available you can go with any household disinfectant like Glen 20. Just spray on some towel and thoroughly wipe around all the body parts of the taxi.
We make sure our maxi cabs carry tissues when on the road. If a passenger in taxi seems unwell and coughing without face mask it is advisable to give him a couple of tissues so that he covers his nose and mouth while coughing.
We urge our drivers to use common sense in using disposable gloves as they might be a source of contamination if not used properly.
Its always advisable to use hand sanitizer when you are making a contact with passenger or luggage for the sake of loading or unloading while driving Maxi Cab to Melbourne airport. Not only that but if you are accepting cash or card which doesn't work in contactless pay terminal than it is highly necessary that you sanitize your hands immediately.
For all the wheelchair taxi's too we urge our drivers to use facial masks & sanitize their hands as soon as they load the wheelchair in the taxi and when they unload it. Thus, making sure that drivers remain safe. As working with disabled passengers in taxi require close proximity to tie and untie the mobility aid so it is very important that drivers should take precautions.
Since ours is a Taxi with Baby seat too, we advised all our drivers to keep special care for the baby seat in taxis. Soon after dropping it is mandatory that the baby seat is thoroughly sanitized with disinfectant so that it can be safe for the next baby to use.
We've increased cleaning, with a focus on the places passengers spend the most time. We'll continue doing this for as long as it's needed
Expectations from Passengers: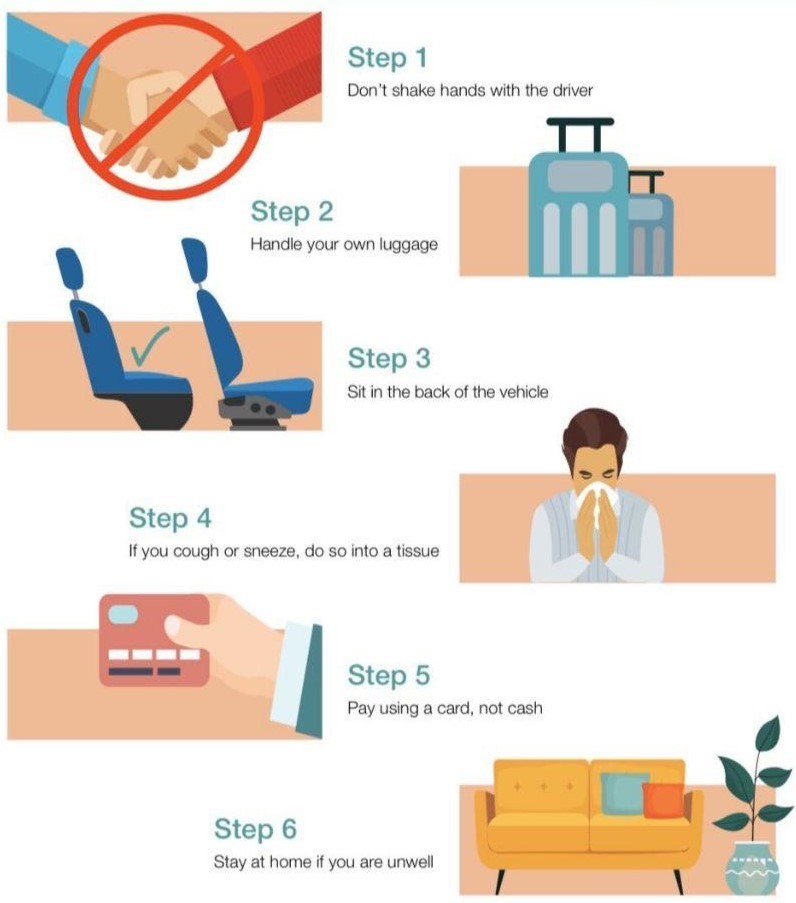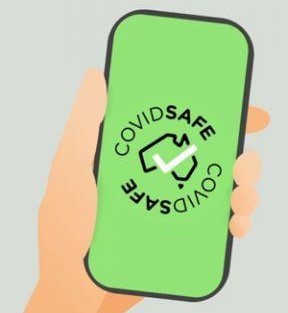 Please DO NOT go out if you are not feeling well or when it is not important
Practise good hand hygiene and cover your mouth and nose with a tissue when you cough, or otherwise into your elbow
DO NOT shake hands with Drivers
Respect the clearance zone around our drivers & use back seat
Try to do your own luggage
Try to avoid cash and use Contactless payment method or pay over the phone as Maxi cab Melbourne accept all the above form of payment plus we do fixed fare Maxi Cab and Taxi Cab as well.
Download the COVIDSafe app and have it active while you travel.
To conclude lets all follow the directions issued by Victoria's Chief Medical Health officer and make our travel with Maxi Cab Melbourne as safe as we can.
To get your next COVID Safe trip in a Taxi Melbourne please call Melbourne Maxi Cab Phone: 0456108581