Its been very hard from past 5 months for almost all businesses and Taxi in Melbourne is no different. With all the offices and shops closed on one hand and airport and tourism on the other the economy has hit the tank. Without these jobs it is very difficult to make money while driving cabs in Melbourne with mostly local fares. It is very challenging times for Taxi business during COVID-19
Since the start of the second COVID-19 wave things have only gotten worse and with the advent of Stage 4 lockdown and Night curfew whatever little bit hope left have been wiped off.
If you speak to the drivers about how the wok is the stories are horrifying. Drivers can't even make $100 for a day even after being on road for twelve to fourteen hours.
Waiting time at Melbourne Airport are anywhere between 5-7 hours. Cabs are sitting idle in front of all the public ranks and railway stations.
Every day is a struggle.
As soon as the Victorian government announced the lockdown there was a downpour of booking which were involving moving of office chairs, tables and computers. As work from home was announced most the customers started to move their office belongings to home Only hope seems through Book maxi cab when it is running on Google ads. As the international departure flights resumed, we are experiencing a couple of airport runs from either Melbourne or from Suburbs to Melbourne airport.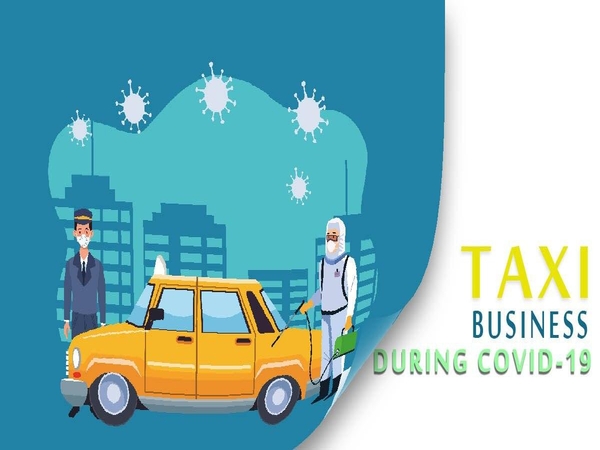 Apart from this, other jobs were maxi cab for moving houses and or about picking up failed bicycles. Both these jobs were at least 1 or 2 such jobs involve on a daily basis. As we at book maxi cab Melbourne offer our maxi cabs for moving household stuff, we were lucky enough to make something out of it.
All the cabs and maxi cabs at book maxi cab Melbourne are washed and sanitized every day before they hit the road. As the controlling of this deadly and rapidly spreading Virus is the shared responsibility of every Victorian and we are doing our part. In these tough times if you want to maintain social distance while travelling in a cab it will be beneficial to order a maxi cab. Since it's a huge cab and distance between driver and passenger is wide enough so it will be an idle choice to go for a maxi cab if you want to be extra safe. Even if you are travelling in group of 4 or 6 maxi vans still will be an idle choice as there is a capacity to fit in 11 passengers so to maintain social distance for a group of 4 or 5 or 6 will be really ideal. Our fares are fixed and are agreed upon before the start of the trip so there is no question of overcharging or not happy with the trip because driver overcharged
Our drivers are always on with mandatory Face masks, sanitizers and COVID SAFE app running all the time. So, if you are hiring a cab nearby with us you can be confident of a COVID free cab arriving for your pickup.
We offer cashless transactions and contactless deliveries. For any maxi cab booking you make with us you have a chance to pay the estimated amount in advance over the phone followed by a quick receipt on your SMS. This make sure you and driver both are safe and there are no chance of infection while interacting about the money at the end of the trip.
We are working hard to make our working environment safe for our drivers and customers alike. That why for customers of maxi cab to Melbourne airport all you have to do for loading the luggage is keep the luggage ready our driver will do the loading with Gloves and Mask ON. You, the customer, can stay behind to observe social distancing.
For all the wheelchair taxi booking we request our customers on wheelchair to practice putting on Mask atleast for the time of being loading and unloading. As the driver has to be in very close proximity with the person it makes thing difficult for anyone who could be exposed to this deadly virus.
Face mask's are not necessary for kids but we offer baby friendly taxi in Melbourne with child seats and booster seats depending on the age of the child. For this you have to make an advance booking and the seat will cost you $10 each. Our maxi cab can fit up to 3 baby seats. You can be assured that baby seats in our taxi's are maintained properly and are hygienic from health prospective.
We do door delivery for your food and grocery items and that too contactless. Now that bars are shuttered and restaurants allowed only take away. All you can do is order in. So, sit back and let us deliver you necessary items see the difference it makes compared to other deliveries in the market.